I usually have short fat little babies. Alexis was a short little thing and Trenton was pretty short too. Currently, Jessa is 18.5 pounds and is 27.5 inches long. Trenton was the exact height at one year. How bizarre! Here is a picture of Trenton May 5th, 2008.
Here is Alexis at a little over a year withe her BFF Brianna. Alexis is on the left.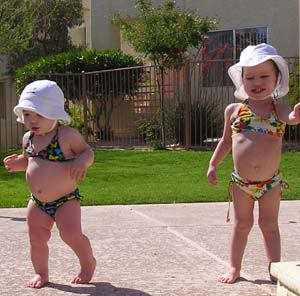 And Jessa at 5.5 months.